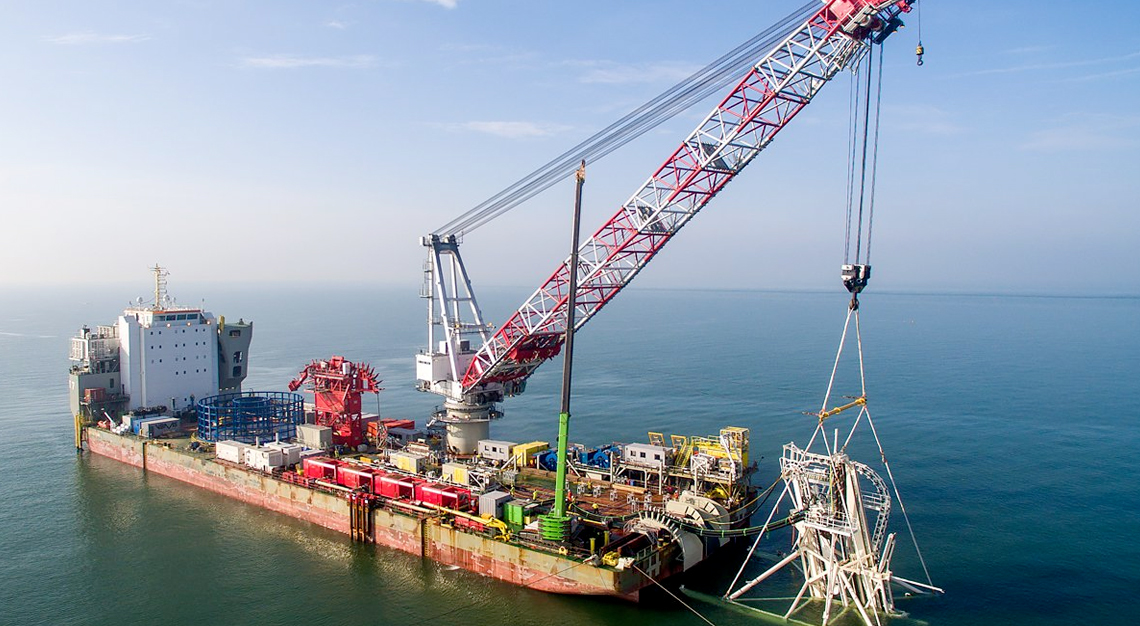 Project Borssele
Client:

Boskalis

Scope:

Project / construction management

Period:

2017 - 2018
Project Borssele
Boskalis Subsea was awarded an export cable laying project by Tennet. Make a cable connection between a Borssele land based substation and an offshore located substation 65 km apart.
In order to lay cable near shore the shallow draft barge Giant 7 of Boskalis was converted from a barge with a 600 ts crane to cable laying barge.
This major conversion included the purchace, engineering and installation of various systems, such as:
8 x 75 ts point mooring system
Main pull winch – 120 ts
2500 ts cable carrousel + drives
Loading tower ; top tensioner ; deck tensioner
Installation of world largest cable burial tool
Moon pool
4 x cable chutes
Active heavy compensator syste
Q3 Heavy Lift managed the whole conversion from start to finish. Together with a dedicated Boskalis project team. We were able to deliver a full operational state of the art cable laying barge within time & budget.
But more important without any accidents and incidents. Note that various systems are maritime cutting edge technology. Which required professional preparation and handling.