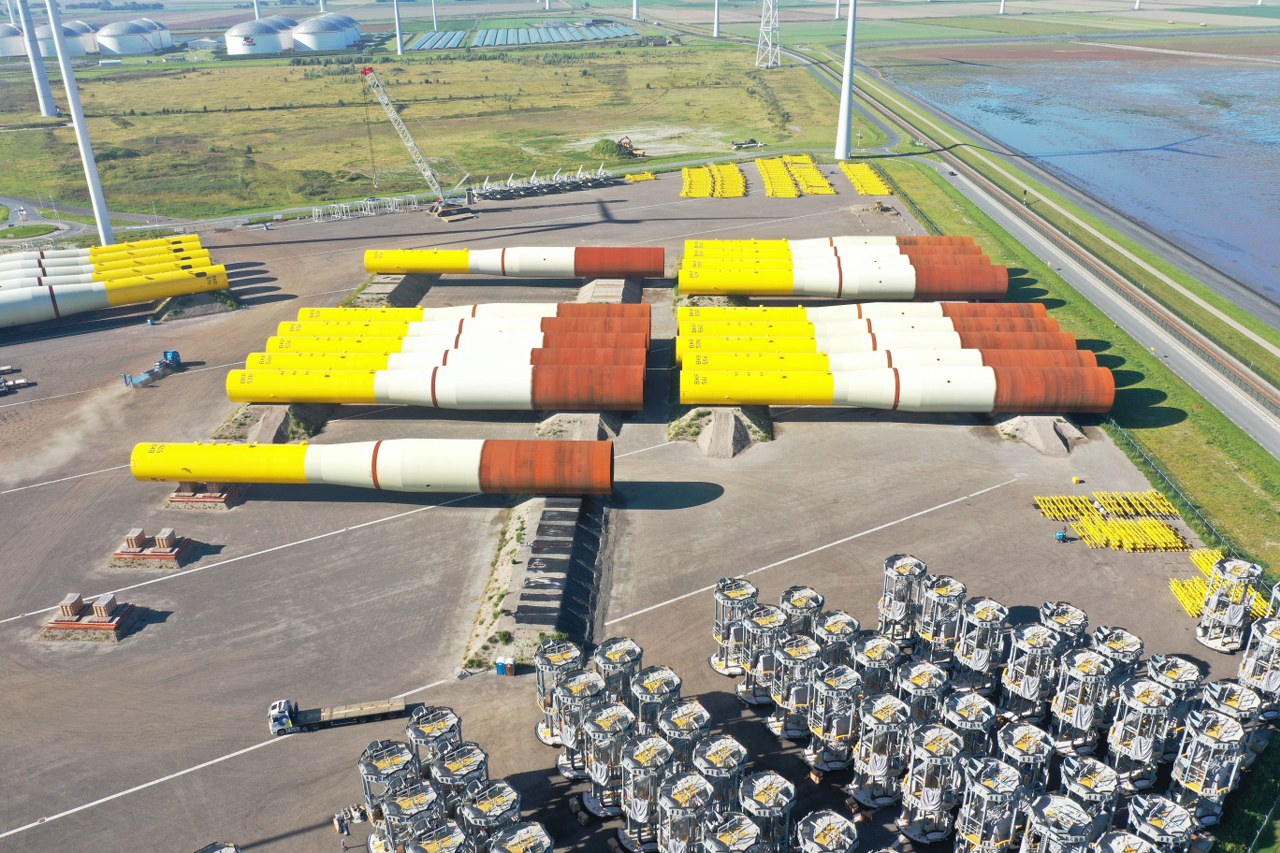 Onshore Logistical activities BOW terminal Eemshaven
Client:

BOW Terminal

Scope:

All Onshore Logistical activities for the BKR03 & GOW offshore wind park

Status:

2022 - Ongoing
Onshore Logistical activities BOW terminal Eemshaven
Eemshaven is a very important hub for the storage of foundations and secondary steel for the Offshore windfields. With the development of a Marshalling Yard in the Beatrixhaven, BOW Terminal is contributing to the storage capabilities of Eemshaven. BOW has requested Q3 Group to manage this new developed yard and take care of the entire on site logistic challenges.
As of the start of 2023 we are handling all operational activities for the onshore inbound and outbound transport of monopiles and secondary steel for the Gode Wind 03 & the Borkum Riffgrund 03 project at the newly developed BOW Terminal located in Eemshaven, The Netherlands. Together with our partners we facilitate and operate the load-in and load-out of 106 WTG foundations, 1 Offshore Substation foundation and all complimentary Secundary Steel. A 24/7 operation which we are performing with our dedicated team of specialists.
Both windfields will be located in the German North Sea and generate approximately enough electricity for 1,2 million German households for a year.
We are happy to be able to contribute to the worldwide ambitions for the offshore wind energy transition.